Everything you are about to hear must never leave this room. What I will tell you concerns not only our national security, but also the state's holdings scattered across the Spratlys.
First off, we shall stop calling the South China Sea as West Philippine Sea. Renaming a body of water with a name only this government recognize not only sounds silly, it makes our claims look desperate. Tell the media to use the old name again. West Philippine Sea isn't even mentioned in our children's textbooks yet.
There should be news blackout of all our military maneuvers west of Palawan. The people do not need to know, nor should the Chinese too.
However, all ships of the republic conducting oil exploration, large-scale fishing and scientific survey must be equipped with cameras. The world must know - through third party sources - that our civilians are being harassed by these yellow bastards.
The navy needs to send our aging corvettes to the Spratlys. If someone asks, tell them they're on a mission to guard our waters from smugglers coming from Vietnam. Of course, we should coordinate this with the Vietnamese authorities. Tell them we're actually hunting for Chinese poachers destroying our reefs.
Most of these old ships will be sent to be grounded on beach heads. The corvettes will serve as permanent outposts on some of the strategic islets. They will be equipped with beds, solar panels, small desalination plants and even spare parts for boat engines. Did I mention that these outposts will be manned by women? Who said we're arming ourselves. Our female soldiers are there to assist our fishermen.

Now let's discuss our military's more pressing concerns.





F/A 18 Hornet


A country without a fixed-wing aircraft is better off without an air force. The very reason we are being bullied by China is because we don't have a single fighter jet at our disposal. Contact the Spanish Embassy at once. I've heard they are short of cash lately. Being a former colony, they might be interested to sell a squadron of F/18 Hornet at a lower price. In exchange, mandatory teaching of Spanish in elementary will be put into effect.
Finally, the country needs a navy that can see eye to eye with its rivals. This time, we shall stop asking for hand-me-downs and decommissioned warships. Instead, the Philippines will acquire a more modern fleet from a country other than the United States. So far, the Koreans seem to be the best choice. Not only do they build warships and sell them commercially, they would be sympathetic to our cause knowing we have a common threat.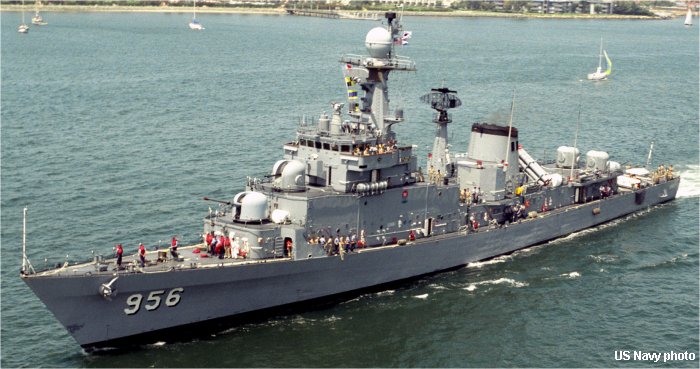 Ulsan Class Frigate - BRP Lapu Lapu
Now sourcing the funds for these upgrades will be nearly impossible. Not to mention, the project is downright ambitious. But this is the price we have to pay should we decide to arm ourselves and assert our borders. The sale of Camp Aguinaldo to a Korean conglomerate would get the job done - but this will stir a controversy this administration may not be able to deflect. Sooner or later, someone will discover these plans and accuse us of wasting our budget on things the country hardly needs.
Therefore, the burden will still be carried by the nation. Keep in mind that diplomacy is for the weak and Beijing gets away with lip service.
Truth remains, the choice is yours.
Fictional National Defense Council Meeting
including the Senate President and Speaker of the House
Manila, Republic of the Philippines